TILT UP CONSTRUCTION
Be efficient while constructing your business.
fast, affordable and a go-to method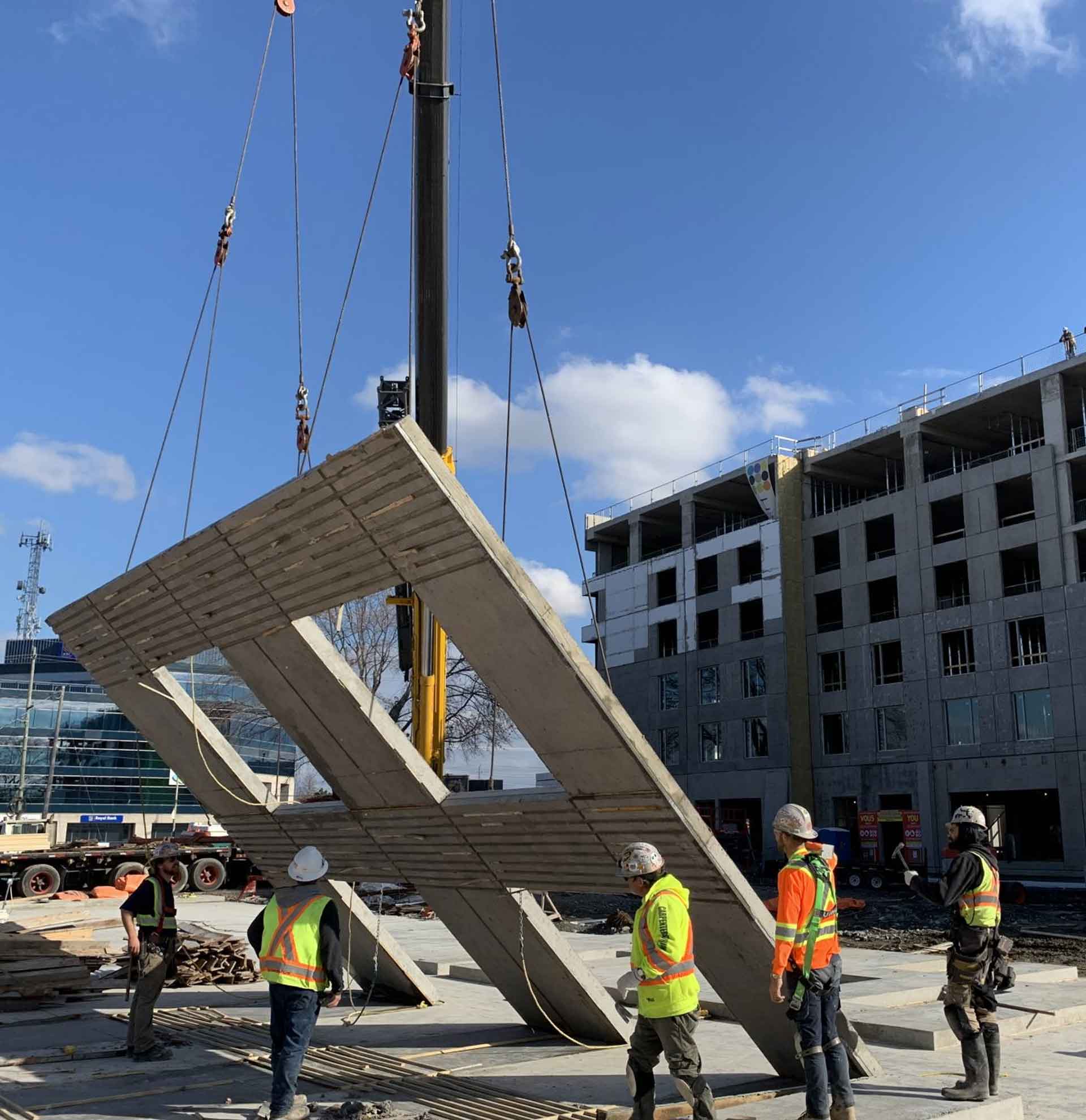 Pacific Premier Construction has been a tilt up construction contractor in Las Vegas, NV since 1990. With a background in general contracting, we have grown into one of the largest concrete construction contractors in the Southwest. Our commercial services have expanded to include conceptual budgeting, construction management, and design-build. Tilt up construction is fast, affordable, and a go-to method for many commercial projects.
WHAT IS TILT UP CONSTRUCTION?
Tilt up construction combines the efficiency of the design build process with the speed, strength, and durability of building with reinforced concrete. We pour your concrete panels onsite. We then assemble them using cranes to create attractive buildings built to last. You save on both materials and labor while benefiting from a faster build.
You Save On Materials and Labor

Build Energy-Efficient Structures

Typically, A Faster Build Than Insulated Concrete, Metal Or Wood
OUR COMMERCIAL CONTRACTOR CAPABILITIES
As a Las Vegas commercial builder, we can provide you with division 3 pre-construction services, including constructability and feasibility services. Our general contractors have you covered, from site assessments to site prep, insulation, assembly and finishing work.
Cast-In-Place Structures

Tilt Up Buildings — Complete Concrete package, Including Miscellaneous Steel.

Post-Tension Decks — Furnished & Installed

Mild Reinforced Decks — Furnished & Installed

Architectural & Structural Walls / Columns — All Types

Slabs On Grade Up To FF = 60 & FL = 60

Full Frame Scope Of Work

Design-Assist & Design-Build Services For Division 3

Aggressive Schedules

Finishing (Architectural & Structural)

Sack & Patchwork
A LEADER IN CONCRETE BUILDING
Since our inception, we have completed over 250 projects in Nevada, Washington, Texas and Kansas. Our commitment to fairness, quality, and schedule has established an excellent reputation among local developers, landowners, and investors as an industry leader in tilt up construction management.
OUR CORE PRINCIPLES
We believe these simple principles have everything to do with our continued growth and success.
Always treat our clients and subcontractors fairly.

Be proactive by adding value to the process.

Organize project documents and check for accuracy.

Assess project resources.

Manage contractor scheduling and communication.

Provide materials and equipment for each project.

Conduct contractor evaluations.
TILT UP CONSTRUCTION IN LAS VEGAS, NV
If you are interested in the benefits of tilt up construction or want to learn more about how you can get started on your next Las Vegas commercial concrete build, contact us at Pacific Premier Construction. We look forward to showing you all the ways you can save when you have efficient, experienced general contractors on your team.
HAVE A PROJECT IN MIND?
Connect with us today to get started!
Pacific Premier Construction Inc.
Since 1990, Pacific Premier Construction, Inc. has been a full service commercial general contractor specializing in retail construction, renovation and construction project management in Las Vegas, NV and throughout the nation.
Headquarter: Las Vegas
NV 7470 Dean Martin Drive, Suite 106
Las Vegas NV 89139
Phone: (702) 476-8955
Dallas, TX
325 N. St Paul Street Suite 3100 - Dallas, TX 75201
Phone: (972) 408-5227
Seattle, WA
1420 5th Ave Suite 2200
Seattle, WA 98101
Phone: (206) 886-1377