MEDICAL OFFICE & HOSPITAL BUILDER
Make the difference in other lives by constructing the most convenient medical office or hospital.
health clinics of all types and sizes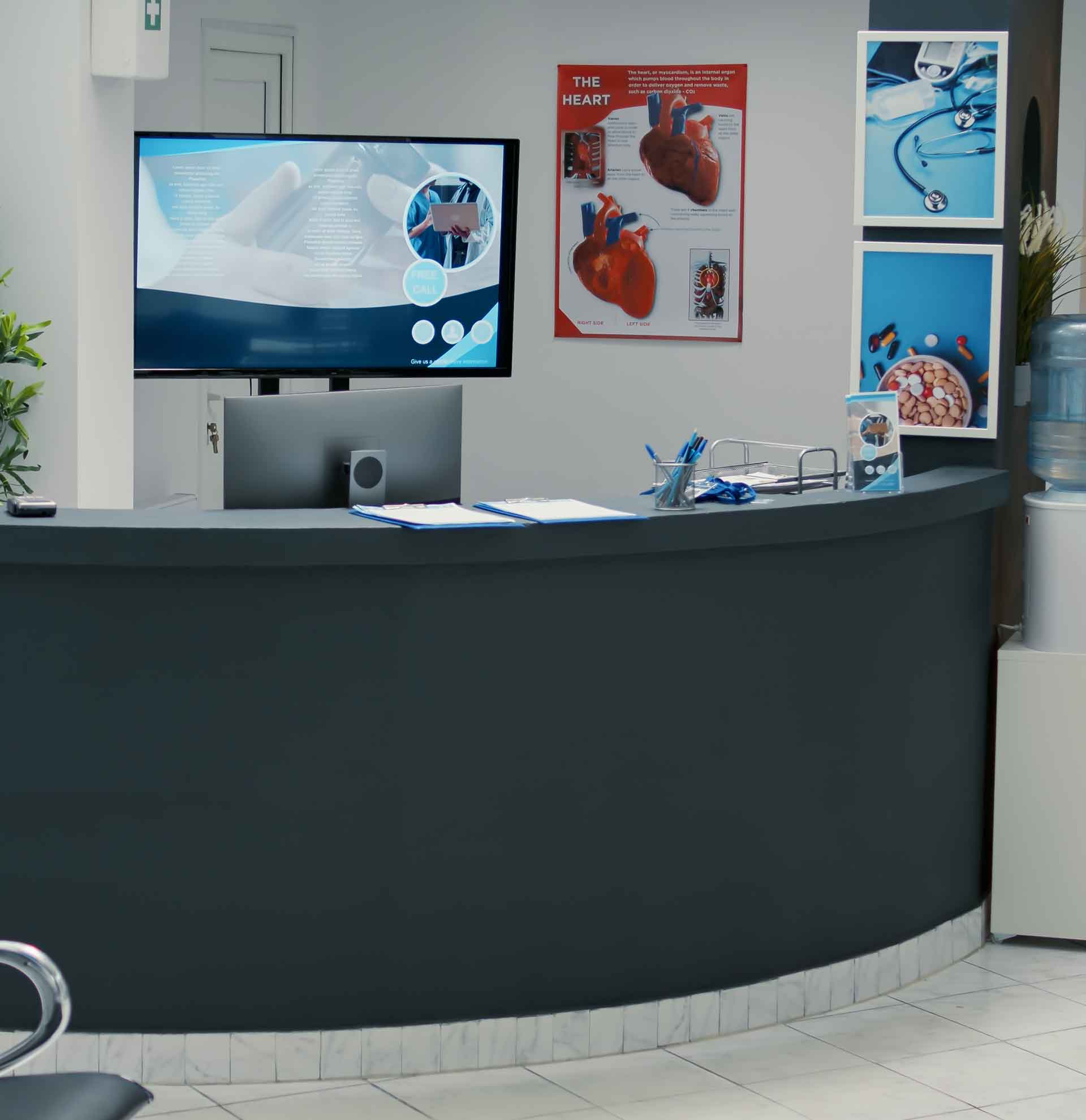 Pacific Premier Construction is a commercial builder that constructs hospitals and medical. We're proud to offer design-build services for urgent care centers and health clinics of all types and sizes. Whether you need a single-practitioner addition in an urban neighborhood or a large clinic to serve an entire suburb, our team can help.
CHALLENGES OF MEDICAL OFFICE CONSTRUCTION
The healthcare market presents any general contractor with challenging aesthetic and technical requirements. Design and construction practices have evolved through medical breakthroughs and technological developments. A competent hospital builder must understand building code requirements, nuances of patient flow, and the complex web of government and environmental regulations.
DESIGN BUILD FOR HEALTHCARE PROJECTS
In medical builds, every design element must be justified by some functional purpose. Put another way, your clinic's aesthetics have to melt into your day-to-day operations. Owners and contractors need to restrain themselves from adding details that don't support treatment and create positive experiences for patients, families, and staff.
Since hospital construction is an evolving niche, planning a project evolves as well — be it new construction or a renovation. Our company utilizes a design-build process to map out the surest for your project to take.
BETTER HEALTHCARE CONSTRUCTION MANAGEMENT
On day one, we build a team of experts — including key subcontractors and specialty trades. We'll discuss your project together, identify problems early, and brainstorm solutions. Green options will be on the table too since they open the door to long-term value, savings, and sustainability.
MEDICAL PROJECTS WE BUILD
Modern healthcare facilities must be able to accommodate expansion, change, and redevelopment. It must do so while remaining fully operational. Oh, and the interior design must still look good a decade after opening.
One way to solve all of these problems is to utilize modular design. Modular clinics have inherently flexible space allocation and room design, among other things. This flexibility allows clinics to retool their spaces at any time without drastic renovations.
Diagnostic Imaging Centers

Specialty Medical Buildings

Administrative Offices

Urban Health Clinics

Pharmacies

Healing Gardens

Rural Health Centers

Physical Therapy Centers

Rehabilitation Centers

High-Tech Research Labs
YOUR LAS VEGAS HEALTHCARE CONSTRUCTION COMPANY
By building smart, quality medical facilities, we can help make Nevada a healthier place. The best healthcare contractors are able to effectively balance medical requirements with the realities of construction. If you're searching for such a general contractor in Las Vegas, contact Pacific Premier Construction today.
GET STARTED
Pacific Premier Construction Inc.
Since 1990, Pacific Premier Construction, Inc. has been a full service commercial general contractor specializing in retail construction, renovation and construction project management in Las Vegas, NV and throughout the nation.
Headquarter: Las Vegas
NV 7470 Dean Martin Drive, Suite 106
Las Vegas NV 89139
Phone: (702) 476-8955
Dallas, TX
325 N. St Paul Street Suite 3100 - Dallas, TX 75201
Phone: (972) 408-5227
Seattle, WA
1420 5th Ave Suite 2200
Seattle, WA 98101
Phone: (206) 886-1377