HOTEL CONSTRUCTION & REMODEL
Increase your revenue by making your hotel more comfortable and welcoming.
maximize your quality and sales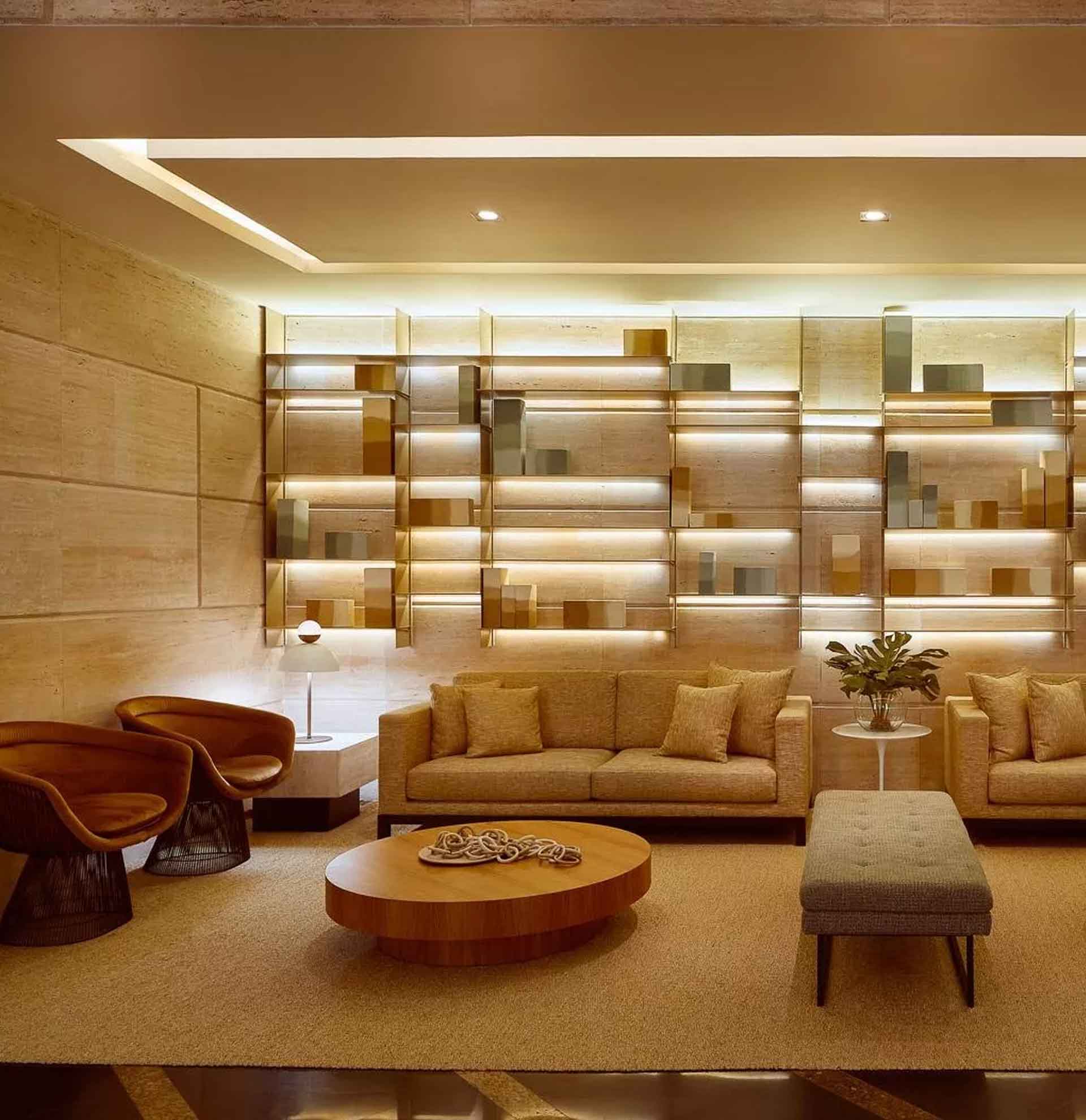 Hoteliers in Las Vegas, Nevada, trust Pacific Premier Construction with their hotel construction and remodel projects. No matter the price range, every hotel needs to make its guests feel welcome the moment they step inside. Through style, practicality, and attention to detail, our contractors will help tell your hotel's story and make it one of a kind.
WHAT EVERY HOTEL NEEDS
Despite the variety of styles and entertainments that the hospitality industry covers, a hotel's success hinges on a handful of common elements. Every guest deserves a safe, clean room that meets their basic needs, regardless of how much that room costs.
Whether you're building a grand resort with exotic amenities or remodeling a budget motel, here are some must-haves you shouldn't ignore.
Think of your dining areas as multipurpose spaces when choosing 

fixtures, equipment, and furniture

.

Include a comfortable, attractive reception lobby.

Each room should have room for a sturdy and comfortable bed, soundproof walls, temperature controls, and a good set of blackout curtains.

Create unique finishes on focal walls.

Install durable carpeting in corridors that can withstand heavy traffic while reducing noise.

Your reception desk should be well-designed and well-lit.

Create a spacious elevator lobby with clear signage.

Blend mechanical and electrical access points into the wall design.

Corridors should have sufficient warm light to guide guests to their rooms while creating a relaxed ambiance.
POPULAR LUXURY AMENITIES
When you mention a luxury hotel, most people think of the ones with four and five stars – the city's classiest (and most expensive) places. Yet, the term "luxury" has broadened to mean any hotel styled in an aspirational manner within the industry.
More types of accommodation, like boutique hotels and B&Bs, can use the luxury label to promote their quality amenities.
Michelin-Starred 

Restaurants

Bath With A Spectacular View

Custom Millwork

 & Decorative Architecture

24-Hour Fitness Center

Laundry Service

Rooms With King Size Beds

Pool

High-End Spa Treatments

State-Of-The-Art Technology
CUSTOM MILLWORK FOR HOTEL, MOTELS & RESORTS
Besides tenant improvements and construction management, we offer our clients custom-made decorative trim through our millwork division: Pacific Custom Millwork. We craft unique designs into otherwise humdrum, functional spaces. These small touches in surprising areas will make a big impression on your guests.
Ceilings

Stairways

Cabinetry

Closets

Door Frames

Bathroom Vanities

Interior Molding

Window Casing
WHY INVEST IN A HOTEL REMODEL?
Have you noticed that other hotels in your area are being renovated? Hotels everywhere, from international brands to boutiques, are upgrading to a more experiential design to appeal to a new generation of travelers.
A guest's first impression will influence how they feel about their entire stay and determine whether they recommend you.
Upgrading to more energy-efficient windows can reduce your operating costs.

Renovations help you stay competitive.

Increase guest satisfaction, thus your ROI.

Optimize your hotel's real estate value.

New renovations can motivate your staff to perform better and provide exceptional guest service.
SCHEDULE YOUR HOTEL CONSTRUCTION CONSULTATION TODAY
A well-designed room can persuade a guest to book with you, but if they have a sleepless night, the chances are slim that they'll return. Our general contractors can help you prioritize which aspects to focus on in your new or remodeled Las Vegas hotel. Contact Pacific Premier Construction today to schedule your consultation.
GET STARTED
Pacific Premier Construction Inc.
Since 1990, Pacific Premier Construction, Inc. has been a full service commercial general contractor specializing in retail construction, renovation and construction project management in Las Vegas, NV and throughout the nation.
Headquarter: Las Vegas
NV 7470 Dean Martin Drive, Suite 106
Las Vegas NV 89139
Phone: (702) 476-8955
Dallas, TX
325 N. St Paul Street Suite 3100 - Dallas, TX 75201
Phone: (972) 408-5227
Seattle, WA
1420 5th Ave Suite 2200
Seattle, WA 98101
Phone: (206) 886-1377