DESIGN-BUILD
Pacific Premier Construction has years of experience working on design build construction projects.
efficient construction with the right design-build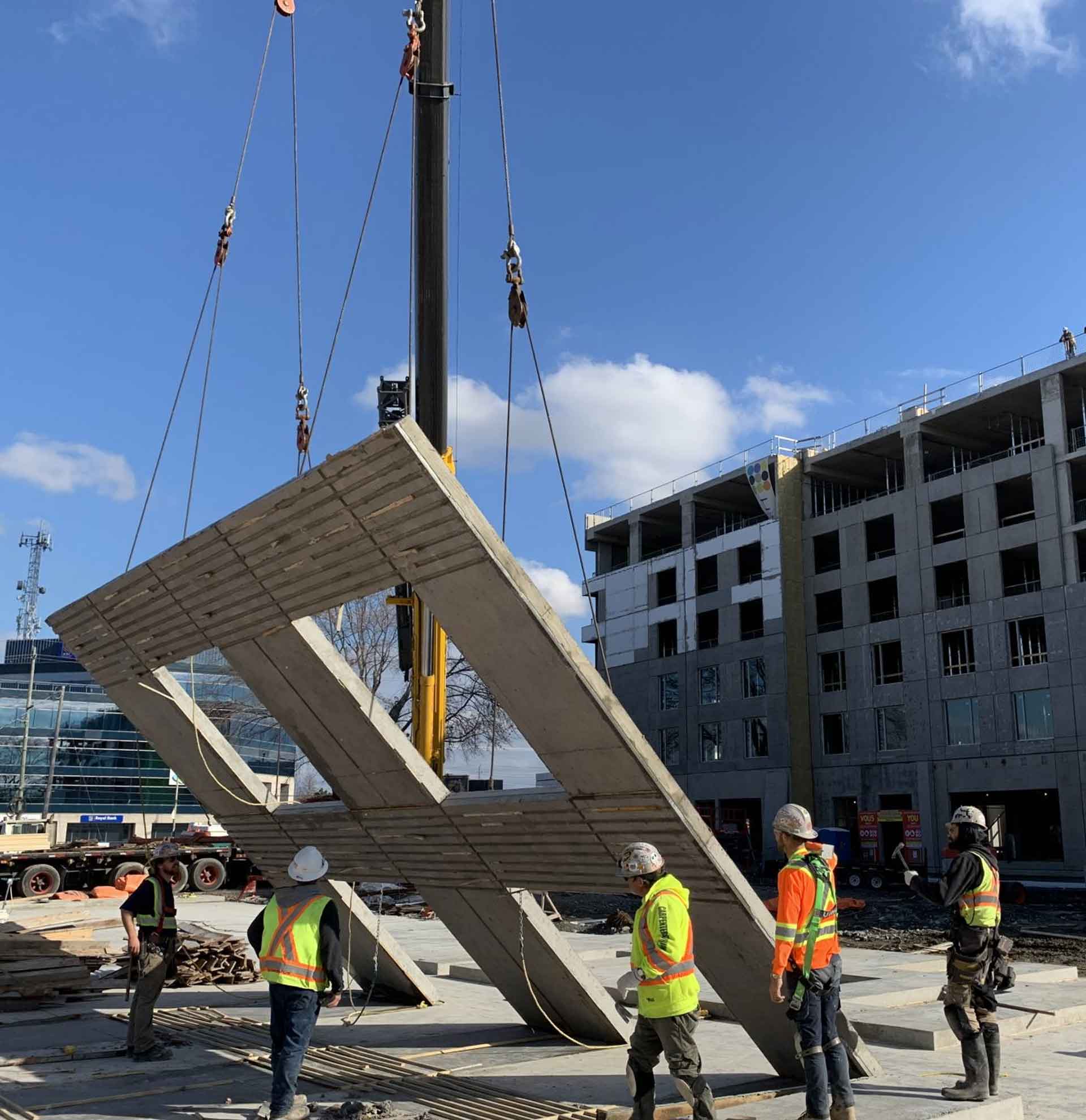 A typical commercial construction project has multiple, complex layers of management. Design-build is a newer yet increasingly common approach that simplifies the construction process.
WHAT IS DESIGN BUILD?
Design build construction is a method where the client entrusts a single company to both design and construct their building. This company also oversees every needed subcontractor: trades, vendors and equipment operators.
Consolidating the business deal between the owner and builder is the primary goal of design-build construction. This consolidation reduces paperwork, streamlines liability, and overlaps project phases. Its team-based structure encourages transparency.
DESIGN BUILD CONSTRUCTION VS. TRADITIONAL CONSTRUCTION
With the traditional approach, the owner signs two contracts: one for the design and another for the build. Often, owners unwittingly play mediators between the architect and the general contractor. Completing blueprints separately can also lead to surprise costs and delays.
However, for a design-build project, the client only signs one contract. This method is cooperative, encouraging efficiency by cutting red tape. Since architects coordinate with the contractors, they have ample time to familiarize themselves with the job before arriving at the site.
ADVANTAGES OF DESIGN BUILD SERVICE
A few benefits of design build are rapid completion and fewer conflicts. By bringing everyone together at the start, you get to make educated choices by seeing all available options. This method is ideal for simplifying complex projects.
Projects can be fast-tracked, letting construction begin as the design is finalized.

Clients don't need to manage the build as much, allowing you to dedicate more time to your growing business.

Engineers, general contractors, architects, and essential subcontractors can add insight.

Design-build reduces building costs since budget-friendly solutions are baked into the design.

A simplified chain of leadership makes for easier communication.

Fewer change orders mean fewer unforeseen costs and delays.

Conflicts are easier to resolve because there's only one liable party.

Teams can implement innovative ideas that better serve the project.

The method generates fewer disputes on average than the traditional method.
WHAT WE BRING TO THE TABLE
At Pacific Premier Construction, we utilize several tools to plan, schedule, and administer projects. Our visualization and tracking systems enable us to update our clients on our progress regularly. Regular communication allows us to collaborate better with teammates and complete the build within budget.
Invoicing

Scheduling

Inventory tracking

Quality assurance

Payroll

Estimating

Punch list coordination

Staffing

Cost control analysis

Work progress status

Real-time reporting
TALK WITH A LAS VEGAS DESIGN BUILD CONTRACTOR TODAY
The success of a design build project depends on how well the assembled team works together. It's crucial to partner with a builder that you can trust. If you're looking for a Las Vegas commercial contractor to join design build project, contact Pacific Premier Construction today.
HAVE A PROJECT IN MIND?
Connect with us today to get started!
Pacific Premier Construction Inc.
Since 1990, Pacific Premier Construction, Inc. has been a full service commercial general contractor specializing in retail construction, renovation and construction project management in Las Vegas, NV and throughout the nation.
Headquarter: Las Vegas
NV 7470 Dean Martin Drive, Suite 106
Las Vegas NV 89139
Phone: (702) 476-8955
Dallas, TX
325 N. St Paul Street Suite 3100 - Dallas, TX 75201
Phone: (972) 408-5227
Seattle, WA
1420 5th Ave Suite 2200
Seattle, WA 98101
Phone: (206) 886-1377