SHOPPING CENTER CONSTRUCTION
Build an attractive mall where customers will love to spend time in.
a comfortable environment for your customers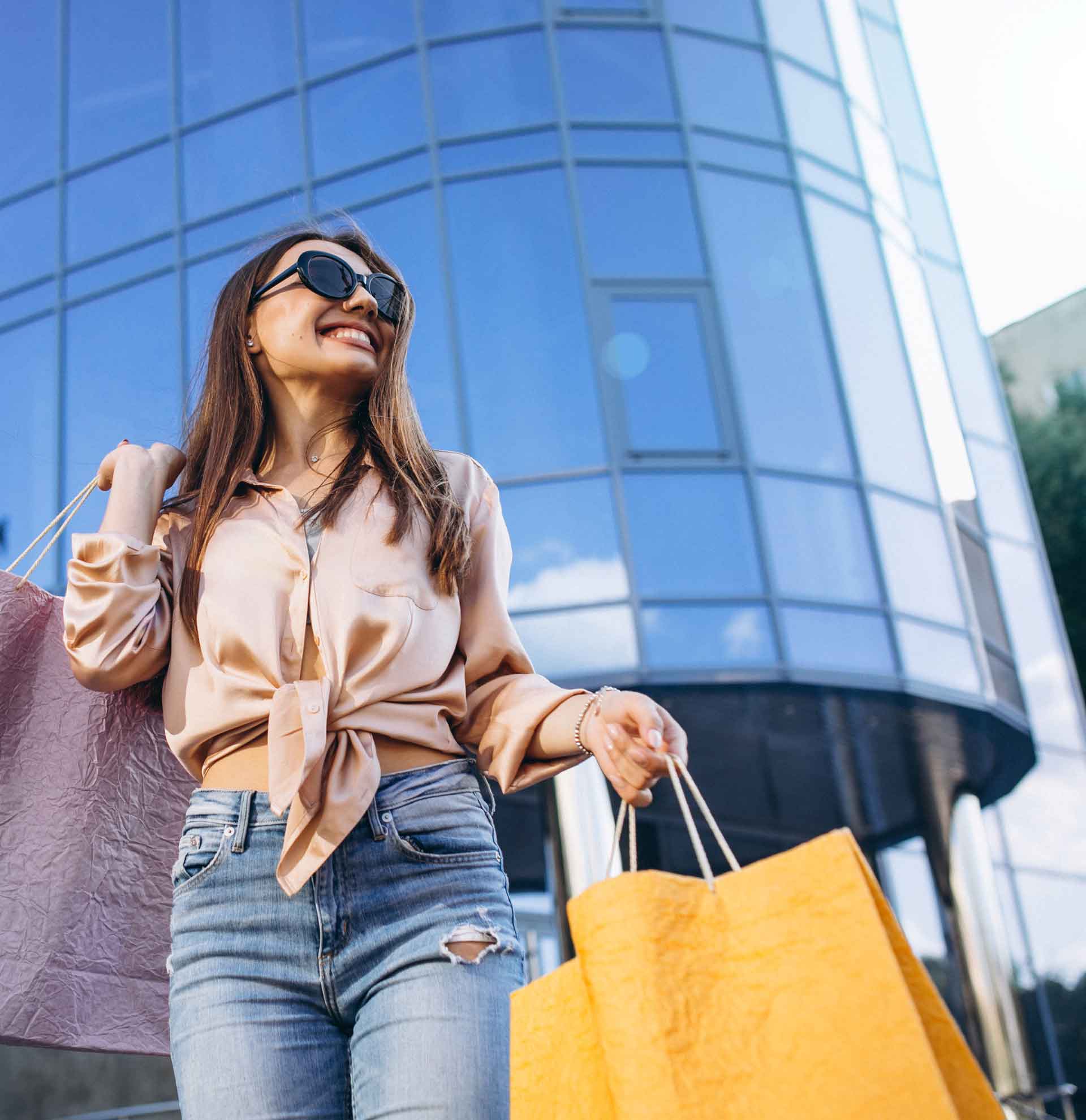 Pacific Premier Construction builds shopping centers in Las Vegas, Nevada. These are places where business happens, whether that's shopping till you drop or indulging in light retail therapy with your friends. We work with clients, architects, and retailers to create modern, attractive malls that customers want to spend time (and money) in.
CHALLENGES OF SHOPPING CENTER CONSTRUCTION
Malls are greater than the sum of the individual stores, making them complex projects. Builders must construct them in a way that satisfies each retailer's requirements and create a uniform look for the whole property.
Compelling malls are also designed to maximize customer engagement across the various stores.
Boutique Stores

Big Box Stores

Food Service

Movie Theaters & Entertainment Venues

Specialty Stores

Convenience Stores
TYPES OF SHOPPING CENTERS
Shopping centers come in all configurations and sizes, as well as indoor and outdoor varieties. Commercial architects must customize the project to fit the needs of the community and the retailers looking to move in.
The builder's hands-on experience with multi-tenant commercial construction is vital to a mall's future success.
Neighborhood Centers

Outlet Malls

Regional & Super-Regional Centers

Themed Or Festival Centers

Fashion Or Specialty Centers

Community Centers
DESIGN BUILD SHOPPING CENTER CONTRACTORS
As your commercial contractor, we will manage the shopping center building process from start to finish. Keeping so much expertise in-house saves you time. It also offers you convenience and peace of mind.
EXPERIENCED WITH ALL TYPES OF RETAIL CONSTRUCTION
Our experienced construction crews also know how to work within Las Vegas building codes, obtain permits, and maintain good communication with the town. Updating all stakeholders on the project's progress and any issues is essential for smooth construction.
Experience and communication are crucial for large projects like malls.

Ground-Up Construction

Tenant Improvements

Landscape, Streetscape, & Hardscape Beautification

Pre-Construction Planning

Construction Management

Build-Outs

Design & Build

Facade Remodels

Expansions & Renovations
TALK WITH A RETAIL GENERAL CONTRACTOR TODAY
One Vegas Valley area wants to expand an existing shopping center, while another wants to completely renovate the old neighborhood mall. We can help you both. Contact us at Pacific Premier Construction today to schedule a consultation with one of our commercial contractors.
HAVE A PROJECT IN MIND?
Connect with us today to get started!
GET STARTED
Pacific Premier Construction Inc.
Since 1990, Pacific Premier Construction, Inc. has been a full service commercial general contractor specializing in retail construction, renovation and construction project management in Las Vegas, NV and throughout the nation.
Headquarter: Las Vegas
NV 7470 Dean Martin Drive, Suite 106
Las Vegas NV 89139
Phone: (702) 476-8955
Dallas, TX
325 N. St Paul Street Suite 3100 - Dallas, TX 75201
Phone: (972) 408-5227
Seattle, WA
1420 5th Ave Suite 2200
Seattle, WA 98101
Phone: (206) 886-1377